As the sun warms our hearts, the sweet aroma of sizzling grills fills the air, signaling the arrival of summer. It's that time of the year again when friends and family gather in backyards and parks to celebrate the joys of outdoor cooking and dining. There's something magical about the experience of barbecuing…the laughter, the chatter, and, most importantly, the mouthwatering dishes.
To spice up this summer, try these top four BBQ recipes that are sure to satisfy everyone and make your summer gatherings memorable. 
So get your plates ready and let us get started!
BBQ meatball skewers
Picture this: juicy TAZA chicken meatballs, perfectly seasoned and threaded onto skewers, with vibrant bell peppers, onions, and juicy cherry tomatoes. The moment these tempting skewers hit the grill, the sizzle and aroma are enough to awaken your appetite. 
As they cook to perfection, add the final touches… a generous brush of luscious BBQ sauce during the last few minutes. And there you have it – a harmonious blend of smoky, sweet, and savory flavors. Pair these BBQ meatball skewers with TAZA plain, garlic naan, and noodles, and you have a delicious dish on your table.
Green chili chicken fajitas
Marinate chicken strips in TAZA Green Chili Dip for at least 30 minutes. Once done, add the marinated chicken to a hot skillet and saute until it's cooked through. 
You can jazz up these fajitas by adding colorful bell peppers, onions, and other fresh vegetables to the mix. Fill your tortilla with the cooked chicken & vegetables. And finally, to finish off this Tex-Mex fiesta, top with shredded cheese, a dollop of creamy sour cream, or a spoonful of zesty salsa.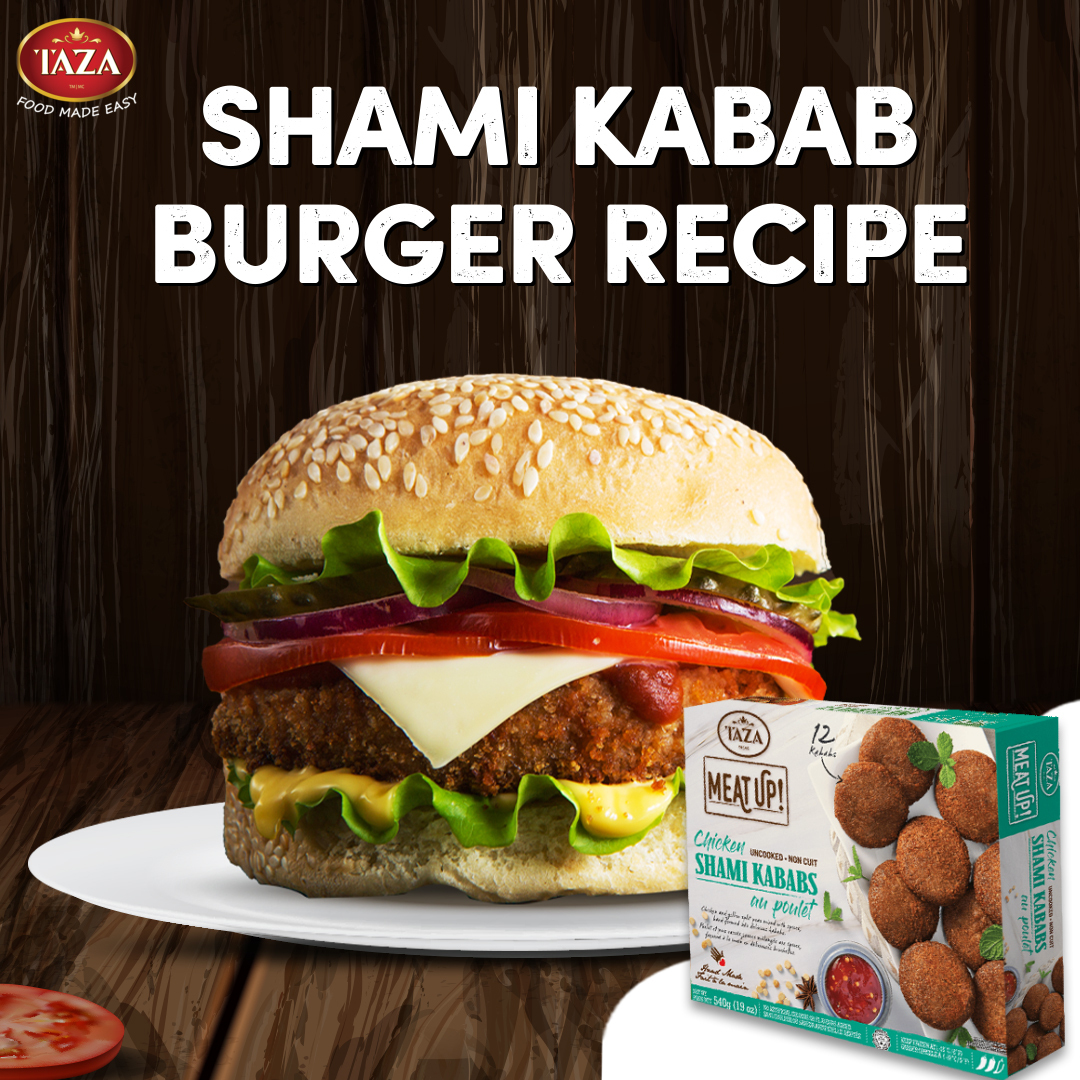 Shami Kabab Burgers
No summer is complete without the classic beef burger, but we add a traditional twist with TAZA shami kebabs to make your parties just as fun for you as they are for your guests. These kebabs are tender, crispy, and infused with flavour; all you have to do is cook them on the grill and top with slices of cheese. Assemble the burgers: place the TAZA shami kebabs inside the burgers and top with vegetables & sauces. Serve immediately while they're still hot.
So fire up the grill, stock up on your favorite TAZA frozen meals, gather your friends and family, and savor the tasty flavors of these BBQ recipes under the warm sun. Celebrates the essence of summer…delicious food, laughter, and treasured memories!
Spaghetti meatballs
For those who enjoy a little heat, spaghetti meatballs are a must-try. Start by simmering your tomato sauce in a pot. Add the frozen meatballs and let them cook through, infusing the sauce with their meaty flavor. 
Meanwhile, boil spaghetti according to package instructions until done. Once the meatballs are heated through, serve them and the sauce over the cooked spaghetti. Garnish with grated Parmesan and chopped fresh herbs.