Hungry for a day filled with mouthwatering food, heartwarming music, and a touch of nostalgia? TAZA's 2nd Annual Halal Food Fest is gearing up to make all your summer dreams come true! Mark your calendars for August 19, 2023, and immerse yourself in flavors, fun, and free-spirited festivities. And guess what? Admission & parking are completely FREE!
Stroll through a vibrant food wonderland with sizzling kebabs, aromatic biryani, sinfully sweet desserts, and more. But it's not just about the delicious food & drinks; it's an all-encompassing experience that celebrates culture, music, and the joy of togetherness. 
Shehzad Roy takes the stage!
And speaking of music – brace yourself for a blast from the past as the sensational Pakistani pop singer, Shehzad Roy, takes the stage. For all you 90s kids out there, this is your golden ticket to reliving those cherished memories that have been tucked away for far too long. Remember the road trips fueled by youthful enthusiasm? Or those late-night concerts under the starlit sky?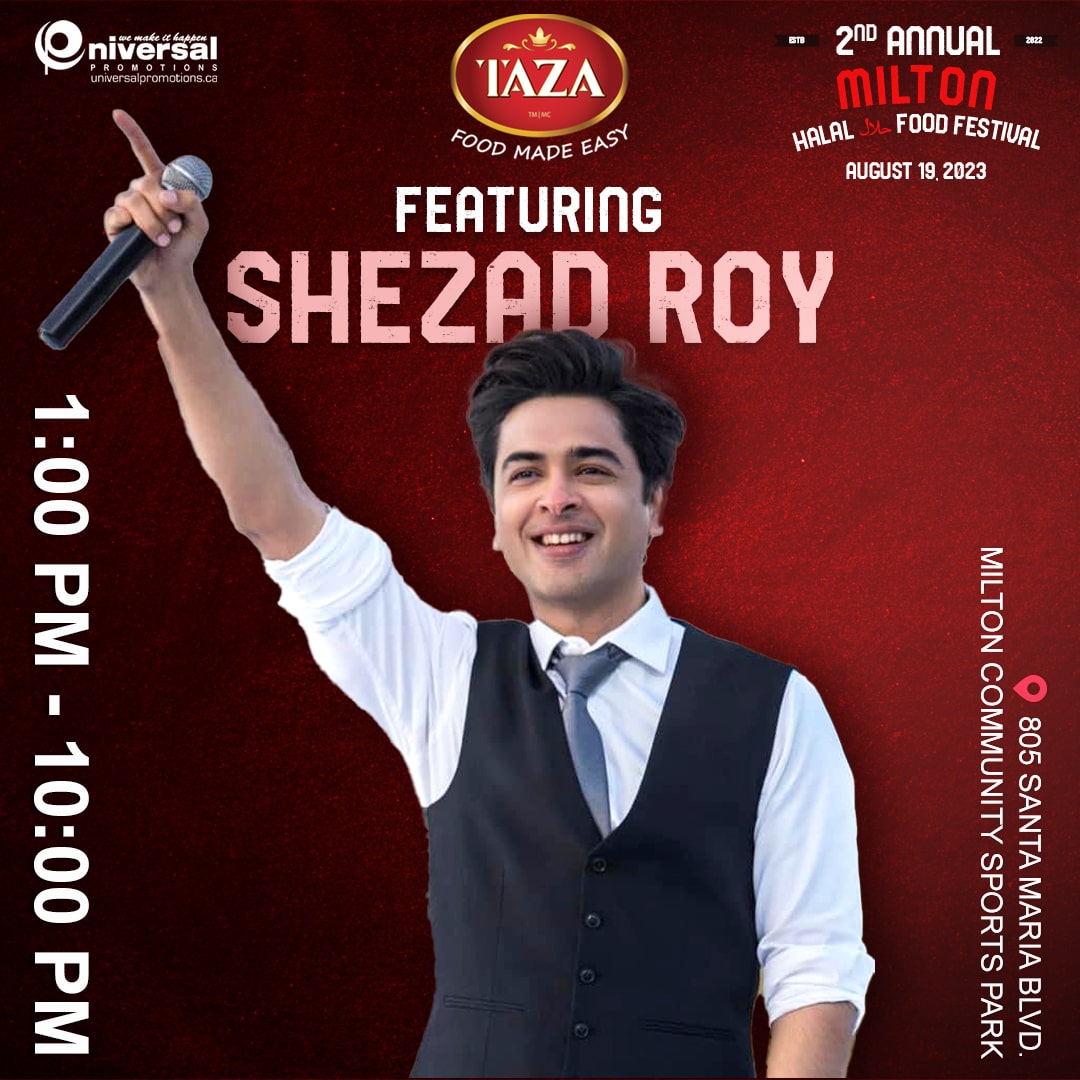 Shehzad Roy's performance at TAZA's 2nd Annual Halal Food Fest isn't just a show; it's a journey back to the days when life seemed simpler and music held the power to make everything feel right. 
So gather your friends, round up your family, and bring along your appetite for adventure. Make unforgettable memories at TAZA Halal Food Fest – eat, drink, & dance like no one's watching! 
Connect with the community
TAZA's Halal Food Fest fosters a sense of community that encourages connections among attendees. People from diverse backgrounds come together to celebrate, share stories, and create memories. Strike up conversations with people, sample different cuisines, and embrace the spirit of unity within the event. 
So what're you waiting for?! Mark your calendars and end your incredible summer vacay with a bang at our food festival, the ultimate fusion of food, fun, and festivity!