Bhel Puri is one of those things that instantly evokes childhood and adolescence memories for most of us. Popular street food in India and Pakistan, we remember it as the go-to snack for rainy weather, especially during a break from shopping in the busy lanes of a crowded market. 
Made by tossing together puffed rice, vegetables, and chickpeas in a tangy tamarind sauce, Bhel Puri is the perfect refreshment for when you want something filling yet light enough not to slow down your day. What makes it such a popular snack among adults and kids alike is the explosion of flavors that greet your first bite. Sweet, savory, spicy, and tangy – all at the same time! 
TAZA Cup a Bhel | Bhel Puri in Minutes 
Looking for a twist on the classic South Asian treat? TAZA brings to you our newest, and perhaps most exciting product yet, Cup A Bhel. Craving the exotic flavors of Indian street food? We've got you covered! With just a few minutes of work, you can now enjoy a delicious cup of crispy puffed rice tossed in sweet and spicy chutneys!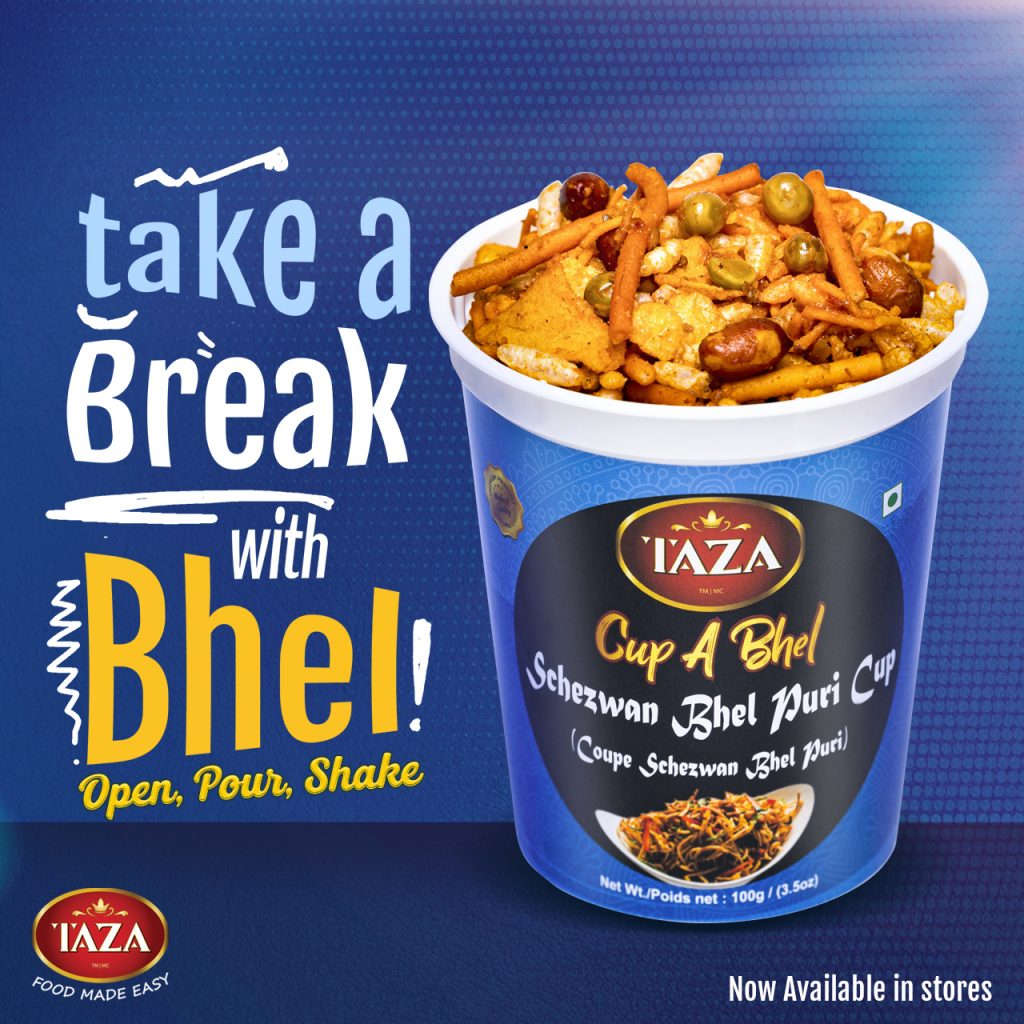 The sauces – sweet and sour, spicy red, and green – are well-packaged and provided separately so you can customize your Bhel Puri bowl based on your preferences. A great option for when you need to grab a snack between meals to boost your energy levels during the day. All you have to do is pour the sauce that comes with the pack, shake the bhelpuri container and voila! It's ready to be devoured! Utensils included. 
We have a variety of flavors you can choose from including Shezwan, Roasty, Pudina and of course, our original Bhel Puri recipe. A hassle-free quick fix for every chaat addict, our tasty flavors will keep you coming back for more!
Online Orders and Delivery in Ontario
You can now order Cup A Bhel and other Indian snacks on our website and have them delivered straight to your doorstep. We're committed to catering to the palate of our growing South Asian communities in Ontario, Canada. Besides snacks and refreshments, we offer a range of ready-to-eat vegetarian and non-vegetarian meals for busy individuals who don't have the time to spend hours in the kitchen to cook something that is healthy and wholesome. You can check our full range of products here.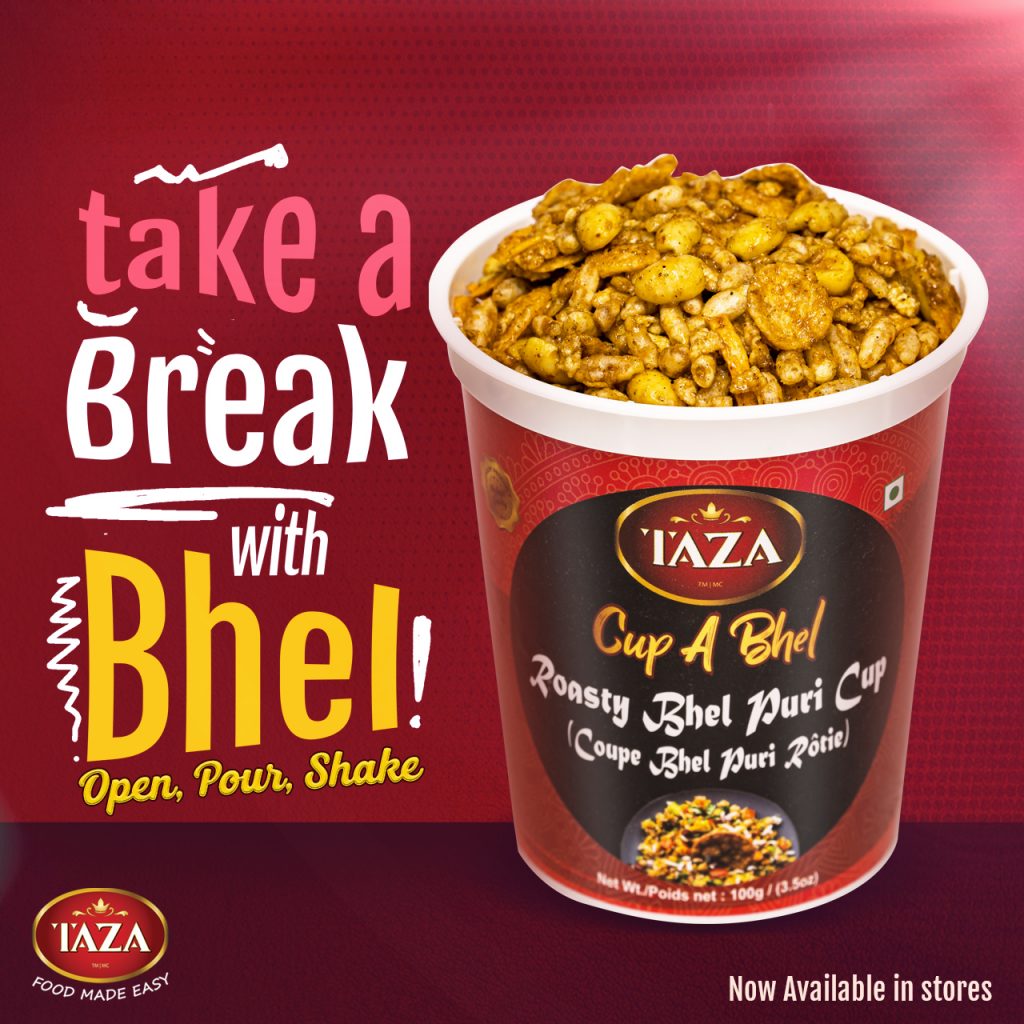 We deliver everywhere in the GTA. Our standard delivery time is 1-3 working days from the placement of a confirmed order, but we also offer same-day delivery based on your location. 
Our estimated delivery charges are CAD 9.99 (+ HST) between 0 – 55 km and CAD 14.99 (+ HST) between 55.1 – 70 km. If you decide to cancel your online order within 2 hours of initial order placement, we will provide you with a 100% refund. For cancellations past this 2 hour mark, a service charge may be applicable.