TCF Canada's 15th annual fundraising event 
The Citizens Foundation (TCF) Canada is hosting Toronto's 15th annual fundraising gala on Sunday, 23rd October 2022. The event will be attended by Riaz Ahmed Kamlani, Executive Vice President Outcomes at TCF Pakistan. 
TCF is a non-profit organization that supports the education of underprivileged kids in Pakistan. This concert for a cause gives back to the community through performances by singers and songwriters by raising huge donations for schools across Pakistan. 
The music fest featuring Bilal Khan will take place at Mississauga Convention Center, ON with TAZA foods as the official food partner and sponsor of the event. Pakistan's leading education charity, TCF has been providing world-class education through purpose-built schools in the heart of Pakistan's urban and rural areas. 
HCI Pakistan flood relief with Iqrar ul Hassan 
Devastating floods in Pakistan have left more than 33 million people displaced. Landslides and flash floods have swept away houses, hotels, roads, and infrastructure. With their crops and livestock destroyed, millions are now homeless without access to food or clean drinking water. Help is required urgently to help them cope with this devastating disaster.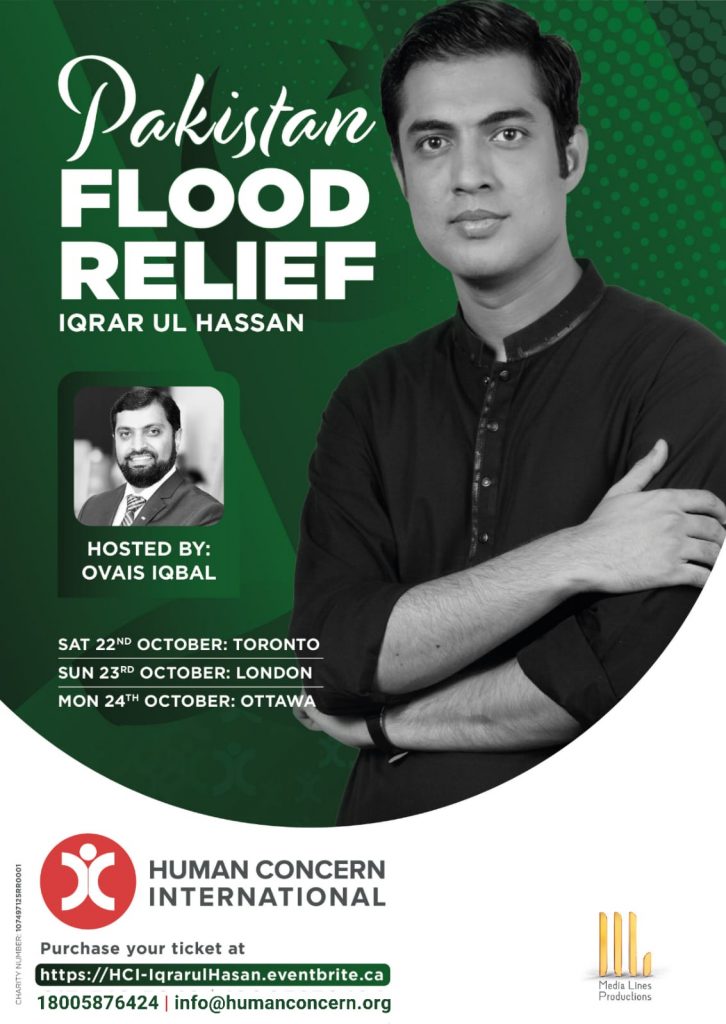 Goodwill Ambassador Iqrar ul Hassan is hosting an event in Ottawa to raise awareness and funds for flood-affected communities in Pakistan on 24th October 2022. 
For more information, visit [email protected] or contact us at 18005876424. 
TAZA Foods | Our products 
TAZA foods aims to cater to the South Asian market by providing healthy, nutritious food products ranging from frozen meals and snacks to bakery items. We are constantly expanding our product range to include ready-to-cook vegetable-based meals to satiate the palate of our vegetarian friends. Our frozen parathas are delicious and crispy, and complement our other products to give you a taste of home.