It's almost time for kids to head back to school. Some of us can feel really overwhelmed when it comes to packing school lunches, especially in the first few weeks. The dilemma begins with the question: What healthy and delicious lunch options do we have for our children? Juggling the nutritional needs and eating preferences of children is not easy, which is why we're here to help you out. 
TAZA brings to you fun lunch ideas, packed with protein and healthy carbs, that are perfect for school or home. Kick off the school year with these delicious back to school ideas for your picky eaters! 
Vegetable Ramen Noodles
The perfect thermos food for cold, winter afternoons! 
Pour 2 cups of water into a medium-sized pot and bring it to a boil. Add the Cup A Noodle seasoning packet and stir. Finally, add the ramen noodles to the boiling broth and let them simmer for a few minutes until they're almost completely cooked. Immediately transfer the noodles to a thermos.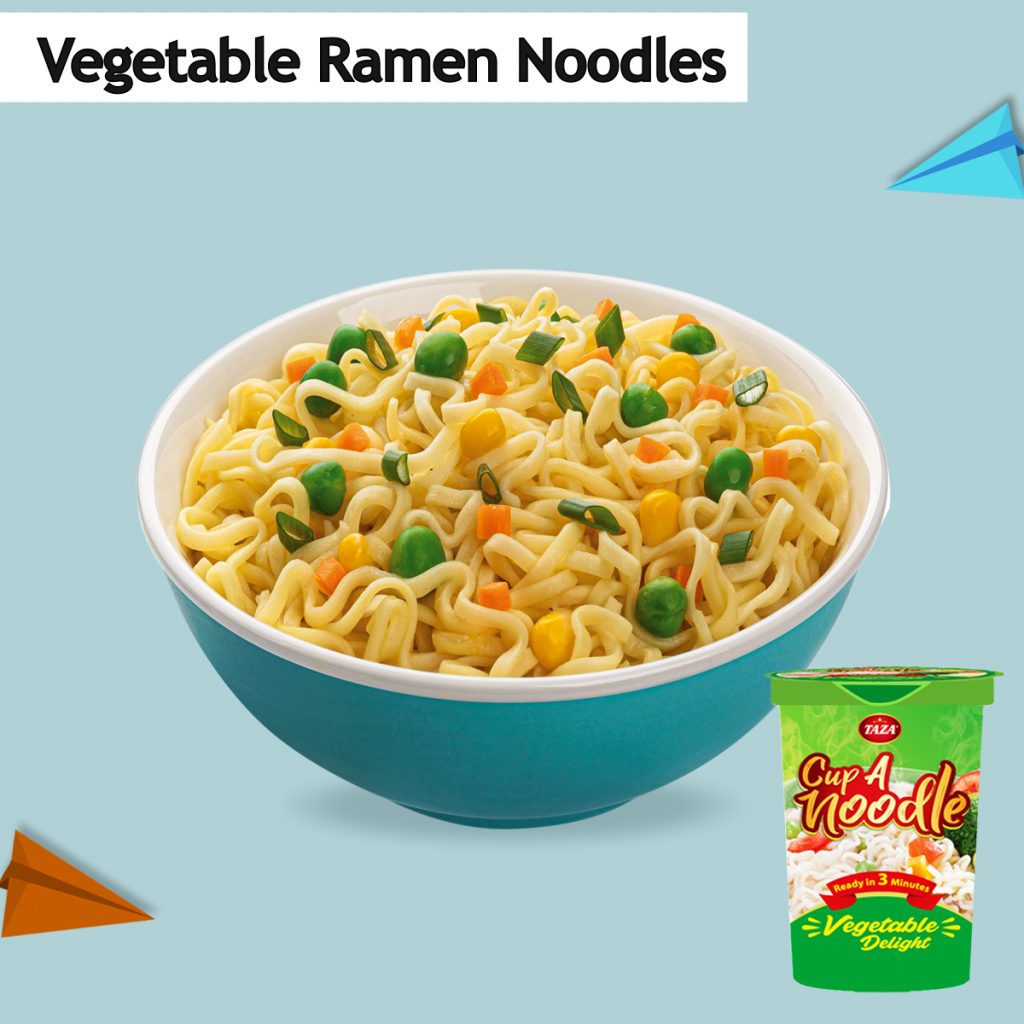 Alternately, your kids can also take cup noodles to school and prepare them instantly during lunch time if they have access to boiling water in the cafeteria or canteen. 
Aloo Tikki Burger
Crisp, golden potato patties topped with veggies and spicy chutneys, your kids are bound to love this tasty sandwich.
Heat some cooking oil in a frying pan and shallow-fry TAZA Aloo Tikki on low heat. Once the tikkis are brown and crisp on both sides, place them towards the corner of the pan so they remain warm. Smear some butter in the center and lightly roast the bread buns. Spread green chili and mint chutney on one slice, place the tikki on top, and finish with sliced onions, tomatoes, cucumbers, and lettuce. 
Chicken Nuggets Paratha Roll 
A tasty snack that survives school lunch boxes pretty well!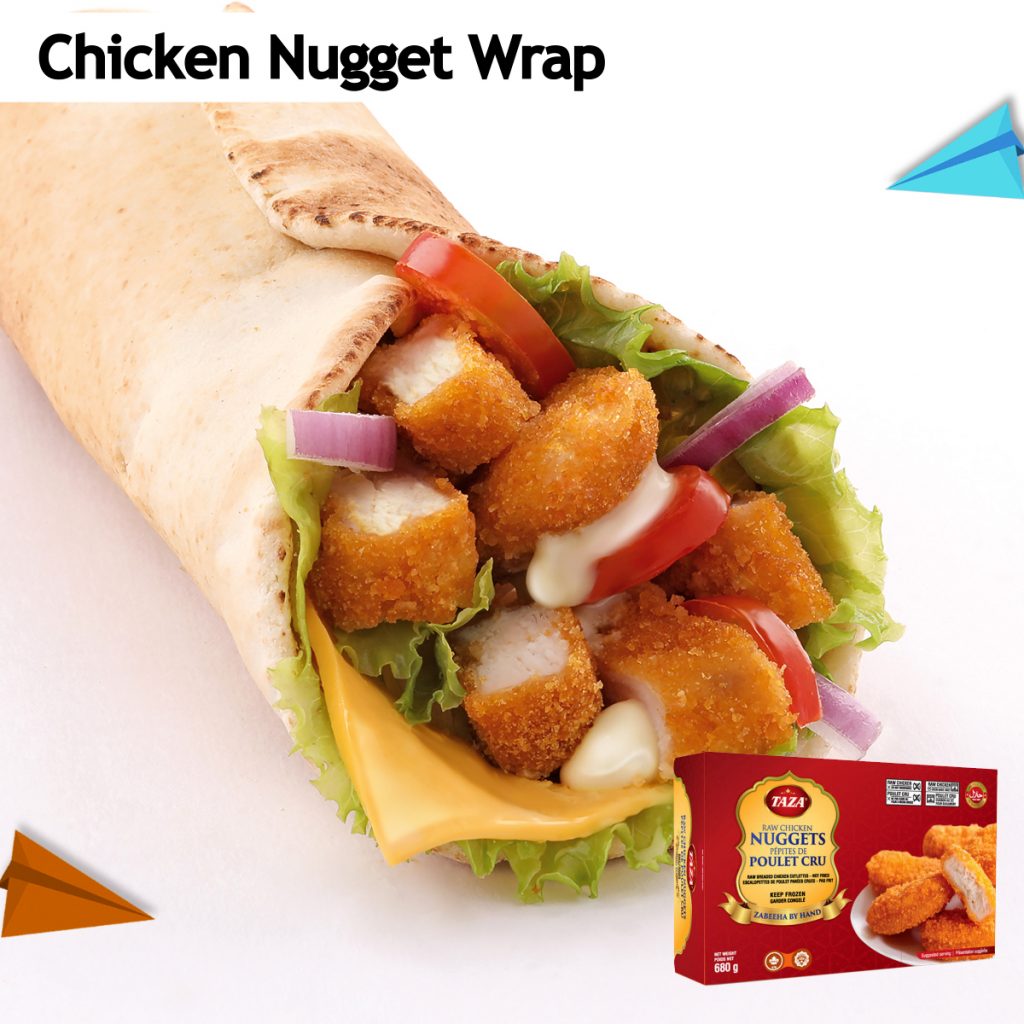 In a wok, heat cooking oil and fry the chicken nuggets until they're golden brown, and set aside. Fry TAZA plain paratha and fill it with chicken nugget pieces, chili sauce and mayonnaise, cheese, and vegetables of your choice. Roll up the paratha and pack it with some extra tomato ketchup sachets on the side. 
Naan Bread Pizza 
The one thing we can all agree on is that kids love pizza. The moment you mention it to a child, they're reminded of the classic cheesy pizza. A thin, crispy flatbread topped with tomato sauce and cheese, baked in the oven to perfection.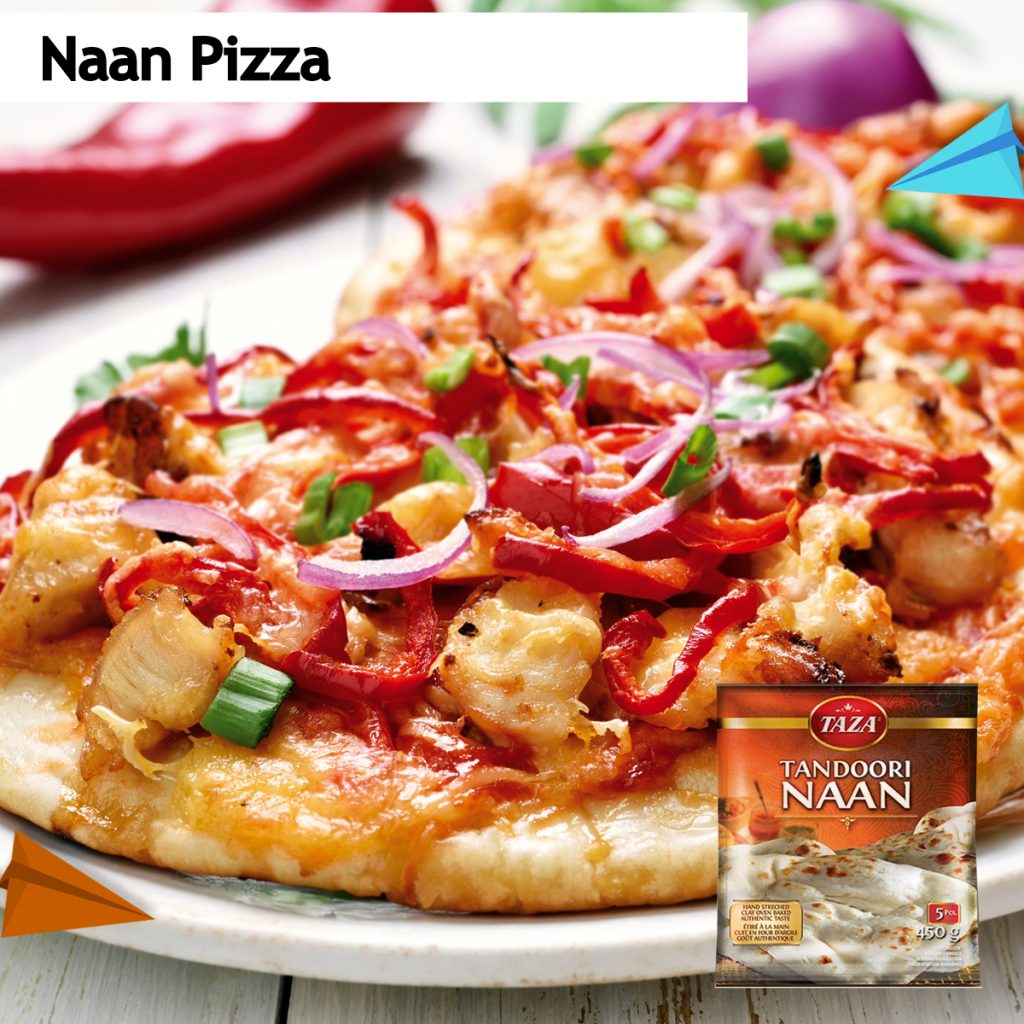 Baking pizza from scratch can be time consuming but you can use a pre-cooked, frozen flatbread or naan for this recipe. Smooth pizza sauce over the naan bread, use toppings of your choice (mozzarella, onions, peppers), and bake for 10 minutes until crisp. Cut into slices and carefully pack it in your kids' lunch boxes. 
Chicken Reshmi Kebabs 
TAZA Chicken Reshmi Kebabs are another delicious option for lunch time. Succulent ground-chicken kebabs cooked in Mughlai spices, they have an authentic flavor that takes you right back to the subcontinent. 
Pack with mint or tamarind chutney on the side.