Imagine having to spend Ramadan away from home. You've always cherished the memories of iftar with your family and the comforting aroma of your mom's cooking. But now, as you sit alone in your apartment in a foreign country, you can't help but feel a sense of homesickness. As the sun begins to set, you long for the familiar taste of your favorite parathas and the sound of your family's laughter echoing through the house. 
Many of you are far away from home during this holy month, and we at TAZA are here to make sure you still get to experience the warm and comforting taste of home. 
Our products are sure to bring you the authentic taste of South Asian cuisine, no matter where you are in the world! With our Ramadan bundle and full cartons of traditional flatbreads, snacks, and cooking ingredients, you can recreate your favorite meals and share them with your loved ones.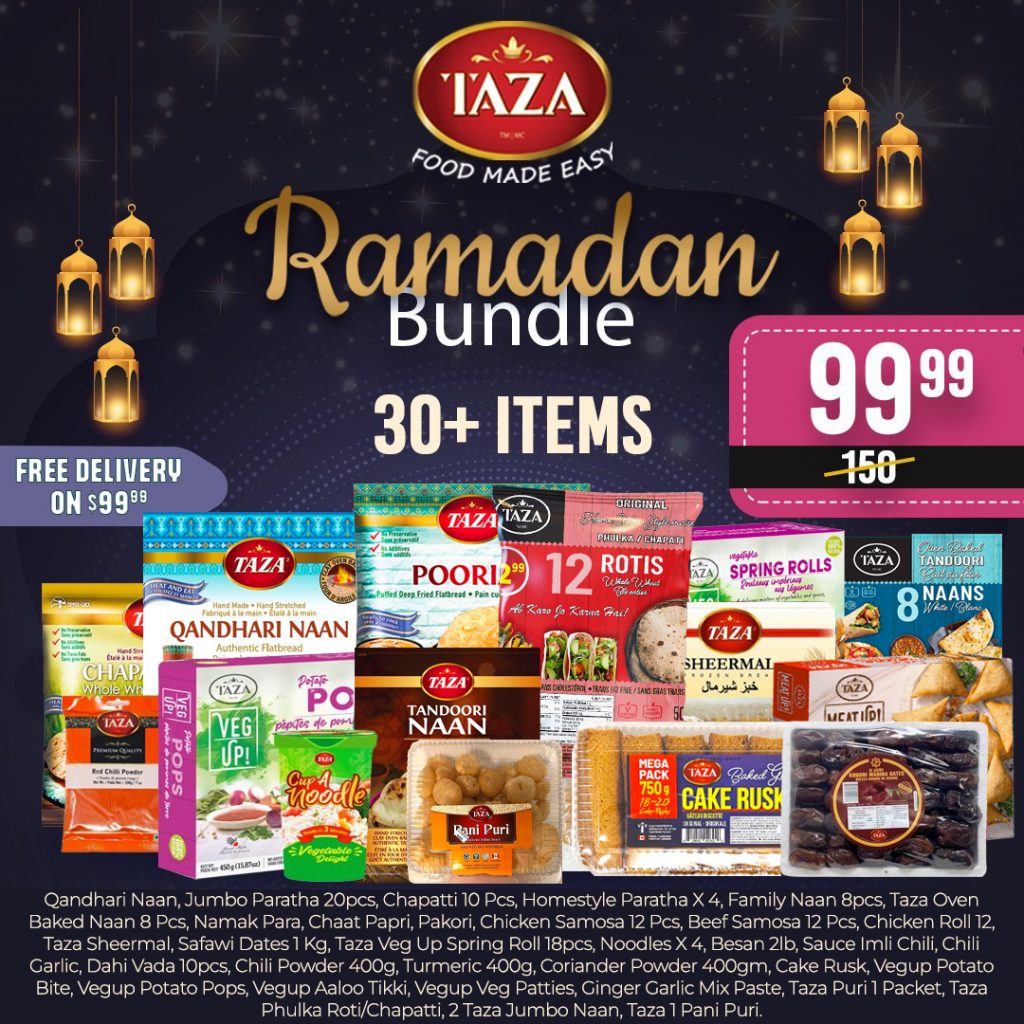 We're offering FULL cartons of parathas, chapatis, samosas, and so much more! So whether you're prepping a quick iftar snack or a full-fledged family meal, we've got your back with all the essential ingredients you'll need. 
We're also super excited to introduce our Ramadan Bundle featuring over 30 items including rotis, pooris, naans, samosas, spring rolls, ramen noodles, and dates. All available for JUST $99.99 with FREE delivery straight to your doorstep! No need to wait in long queues in the supermarket anymore… TAZA is here to make your Ramadan a little easier and a LOT more delicious!
We believe that food is a really wholesome way to connect with your roots and culture, especially during Ramadan. Which is why we're committed to bringing you the best quality products at affordable prices so you can enjoy the taste of home without spending too much. 
Let TAZA be the guide to a memorable and fulfilling Ramadan, wherever you may be. 
Wishing all our customers a very happy & blessed Ramadan!