If you're constantly pushing aside your veggies in favor of something more exciting (we're looking at you fries!) you're not alone. You may think of veggies as nothing more than a bland side dish you have to force yourselves to eat. But what if we told you that veggies can be delicious, versatile, and even downright exciting?
Here at TAZA we have a whole selection of frozen vegetables and vegetarian snacks that are not only nutritious but also packed with flavor. So let's dive in and explore some of our favorite veggies and how you can incorporate them into your meals!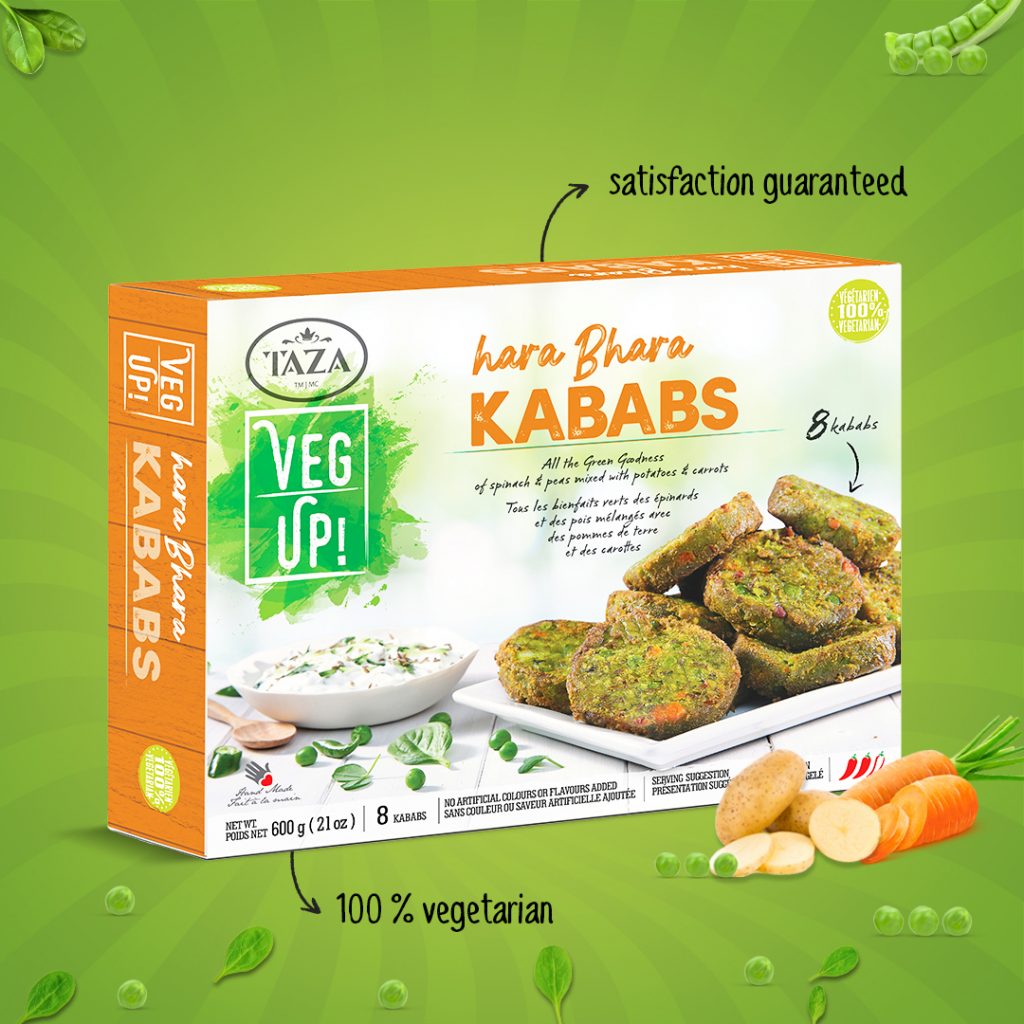 Our frozen veggie selection!
We have a variety of frozen veggies which are not only convenient but also packed with nutrients. Take okra, for example, which is a great source of fiber and vitamins K and C. You can make a tasty okra stir-fry by sauteing it with onions, tomatoes, and your favorite spices. Or simply add your sliced okra to your curry or soup for a flavorful boost. 
And if you want a milder flavor in your curries you can go for farm-fresh green garlic. With its long slender stems and mild yet savory taste, it's perfect for adding a burst of fresh, zesty flavor to your dish from stir-frys and soups to roasted veggies. You can use it to make a Western-style pesto with some basil, pine nuts, parmesan cheese and olive oil. Add it to your pasta, sandwiches or as a dip for fresh vegetables. 
If you're not eating your boring greens, we have freshly frozen palak and methi to make your meals more exciting! With sweet and nutty flavors, they're excellent sources of iron and fiber that you can add to your favorite curry or soup. If you want to go for something more Indian, you can make delicious aloo methi or palak paneer served with soft, fluffy naan bread or freshly fried, crisp paratha. 
Try our veggie snacks 
But veggies can also be the star of the show when it comes to snacking! That's right, we have plenty of tasty vegetarian snacks that are sure to satisfy your cravings. 
TAZA hara bhara kebabs are made with a blend of yummy veggies like spinach, potatoes, bread crumbs and spices. Fry them on medium heat until golden brown and enjoy with your favorite sweet and sour tamarind chutney or spicy green chili and mint chutney. You can even make a delicious bun kabab by topping it with sliced vegetables and chutneys on a soft and fluffy bun lightly toasted in butter. Great for midday cravings or as a healthy school snack for kids. 
Or how about vegetable samosas? These crispy savory snacks are filled with a spiced mixture of veggies best served with a tangy sauce or in a yummy samosa chaat with cooked chickpea curry, cool yogurt, and crispy sev. 
So there you have it – veggies can be fun and delicious! There are so many different ways to prepare them that you'll never get bored. So why not try something new today? Visit TAZA, stock up on some of our favorite frozen veggies, and start getting creative in the kitchen.