FOOD MADE EASY
At Taza Foods we combine convenience and great tasting food to serve you with the absolute best of both worlds, catering to a variety of palates and satisfying your taste buds.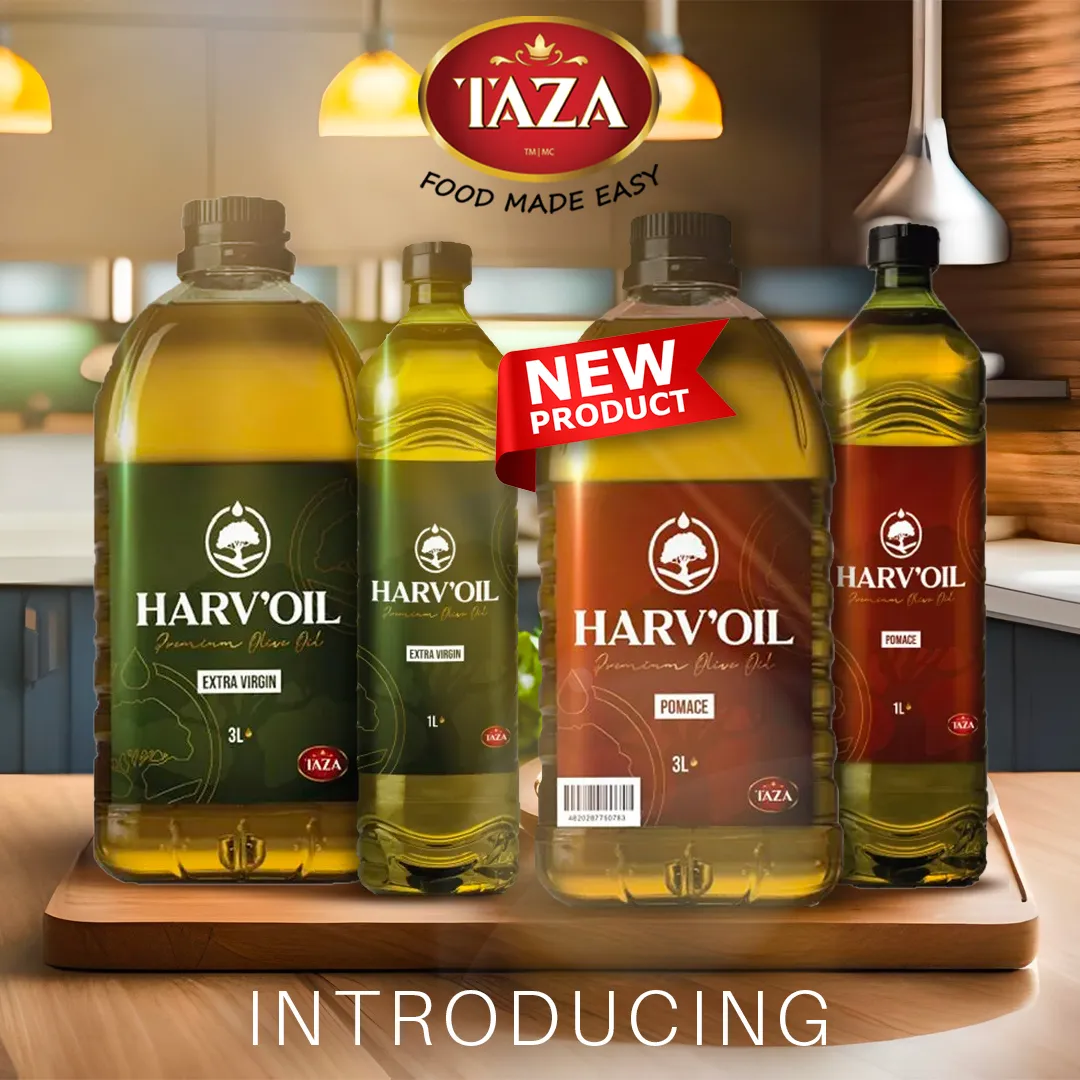 NEWS AND EVENTS
Introducing TAZA's latest product.
Harv'Oil, available in two distinct variations: Extra Virgin and Pomace. Harv'Oil Extra Virgin Olive Oil is a premium olive oil, with a rich, fruity flavor and exceptional purity. It's sourced from the finest handpicked olives and has a fragrant, well-balanced taste. Perfect for drizzling over salads or dipping with fresh bread. Olive oil, when used in moderation, is associated with numerous health benefits like heart health, antioxidant properties, blood pressure regulation, weight management, as well as hair & skincare benefits. Stock up for improved overall well-being!
Create more with TAZA
Join us on a journey of fresh love and passion for creating new foods. Our recipes are a great twist in today's ordinary culinary world. Discover more of what you can do with TAZA
Taza on YT
Customer is always right
I tried their biscuits, samosas, and basil drink. Biscuits are super light weight and perfect sweetness. Great tasting samosas and drink would definatly recomend it. They are soon having a in person store next to sargent farms. They also deliver in 24 hours to your door.

I am the big fan of TAZA FOOD especially on party occasions. I love their Naan and veggie roll products. I tried every food product of TAZA up till now. I loved to eat anytime. I would like to recommend only TAZA

I recently tried Taza Food Products and I must say, I'm blown away by the quality and taste! The products are made from high-quality ingredients and the flavors are so authentic and delicious. My personal favorites are Masala masti cup a noodle & Taza zeera cookie - they're both so flavorful and satisfying. Plus, the packaging is eco-friendly, which is a huge plus in my book. I highly recommend Taza Food Products to anyone looking for authentic and delicious Indian food. 5 stars!"

I am here new in canada from India and was missing too much indian food and just by chance had food products of taaza and it was too too amazing lyk samosas patties aloo prantha i just luved all these things and much more.I really appreciate Taaza food products.